This listing has ended.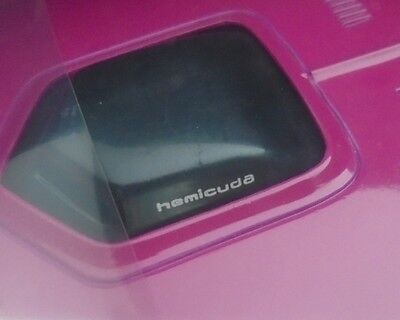 Similar items you may be interested in
Collectibles > Transportation > Automobilia > Model Cars & Trucks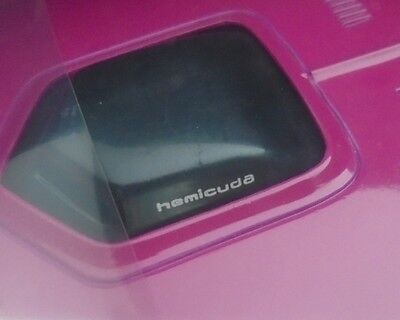 Similar items you may be interested in
Description
1970 Plymouth HEMI Cuda HIGHLY DETAILED HEAVY-WEIGHT MODEL Perhaps the most collectible muscle car on the planet? You can share in having a piece of that with this vintage all steel classic from Ertl, U.K. This was built at a time when little to no plastic was used on the frame and body.

That means the weight of this model is much heavier than the newer models of today.So rare is this model I had to take the photos from outside the box to avoid breaking the original seals on either end.

The box even has its own serial number.

You will not get this item anywhere else this NEW.This may be the closest thing youll ever get to owning the real car.

So authentic it features:1. Steerable wheels2. Opening doors and hood3. Detailed chassis (even the ribbed rocker panel molding)4. Complete interior5. 426 cu.in.

HEMI V-8 engine6. "SHAKER" hood scoop7. Painted in authentic Moulin Rouge8. Period correct rims and lettered tires9. Period correct decaling10. Rear window louvers11. Rear deck spoiler Original hold-down straps keep panels tight and have remained closed from time of manufacturer authenticating new condition.

This is a nice BRAND NEW model in the original display box.

Large 1:18 scale to enjoy all the details.

I take a great amount of time to properly represent & photograph each car listed.

My ads are detailed and focus on those items which are of interest to collectors.

As with all model collectibles listed, I know the history & true condition, 1st hand.

Not second hand or third party.INSURANCE: Remember, shipping includes tracking and insurance which costs more but is something any collector would want when making a purchase of this caliber.!!! 30-DAY RETURN POLICY !!! All packages ship within 3 business days.

My policy is to make everyone who buys happy with their purchase and satisfied enough to return again.

Therefore, an email is all it would take to sort out any problems which may infrequently arise. __________________________________________________________________________________________________NOTE ON DELAYS: eBay shipping estimates are just that, Estimates.

In reality, International and cross border shipping requires several additional business days of delivery time.

Be aware of this potential delay when waiting for shipment to arrive.

Thank you for your understanding.__________________________________________________________________________________________________THE FINE PRINT: Please DO NOT bid unless you plan to buy.

Once you bid you are entering into a legal agreement.

Ask any questions which may affect your bid before doing so.

Add me to your "FOLLOW THIS SELLER" list to stay informed...Thanks for stopping by...