Collectibles > Non-Sport Trading Cards > Trading Card Singles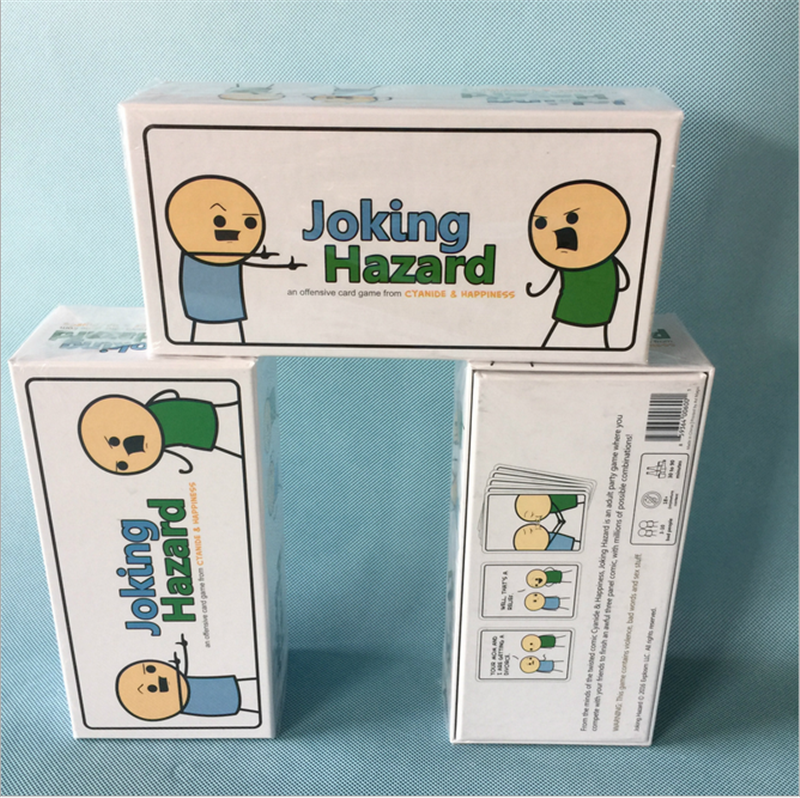 Time left:

7 days 13 hours
Item Number:

172566900002
(Last Updated: 7 Hours 5 Minutes ago)
Payments:
Credit Cards processed by PayPal
Shipping:
Free USPS First Class Package
Location:
Los Angeles, California
Similar items you may be interested in
Description
The Best, Worst Card Game Joking Hazard is an offensive card game where you compete to finish awful comics! Its a game that is equal parts creative storytelling and feeling bad about yourself.

The damaged minds behind Cyanide & Happiness created it, so dont let grandma play unless you want her to die of a broken heart.

Unlimited Possibilities Each box contains 360 cards, including 10 write-your-own words cards, allowing for millions of possible combinations and jokes.

And the rules themselves are flexible and remix-able, with countless alternate ways to play.

A Uniquely Creative Game Unlike other adult party games where the writers get to have all the real fun, Joking Hazard puts the creative control in the players hands.

Each comic is a tiny little story youre creating from scratch.

That story can go in a direction as good or terrible as you are.

Describe your product in 3 words.

SUPER FUN GOOD How did you come up with the idea for this product? I was sitting alone one night when Shmaggeldorf, the trickster god of card games, descended and showed me a tasty glimpse of the worlds greatest party game.

And I spent the next 30 years creating it.

What makes your product special? Joking Hazard will make you feel like you can do anything.

After one round, most players report finally knowing who they are.

Winning a game has been compared to running a marathon in the nude.

What has been the best part of your startup experience? Finally having friends.