Bidding has ended on this item.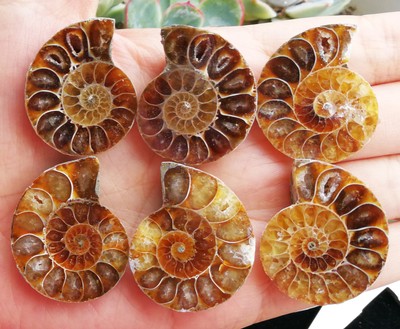 Similar items you may be interested in
Collectibles > Rocks, Fossils & Minerals > Fossils > Mollusks > Ammonites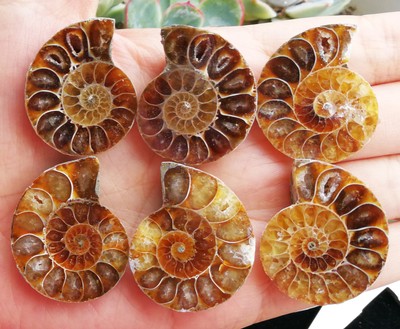 Similar items you may be interested in
Description
NOTICE: Canadas friends, hello! Thank you for your presence I shop! You are in my store to buy the shipment of the goods will be in the first place, due to the Canada post reform, led to the workers on strike.

So the delivery time of the item may be delayed, if to cause you trouble, I apologize to you first, hope to get your tolerance and understanding! Lets patience to wait for the arrival of the crystal.

The east China sea is the worlds crystal collection and distribution center, it is a beautiful seaside town, produce all kinds of natural crystal, there is also a rare crystal gathered here from all over the world.

Welcome you to the east China sea travel, experience different customs! Shipping 3 Pairs Half Cut Ammonite Shell Jurrassic Fossil Specimen Madagascar 54g (L094)DescriptionWeight:on titleSize:on ten pictureMaterial: on titleColour:on titleOrigin: China Shipping Method: This item will be shipped by EUB(Class: First-Class Mail International,7-16 days ,only to USA) or Air(15-35 days). If you prefer to choose other shipping method, please email us.Shipping Cost: EMS(5-14 days) $EUB(7-16 days only to USA) $freeAir(15-35 days) $0.00SAL(30-45 days)Sea(60 days) $Friendly reminder:★You are responsible for any customs fees incurred on your purchase.★If you havn't received the item after 35 days (shipped by air) or 14 days (shipped by EMS) you paid , please let me know, I will go to Post track it.