This listing has ended.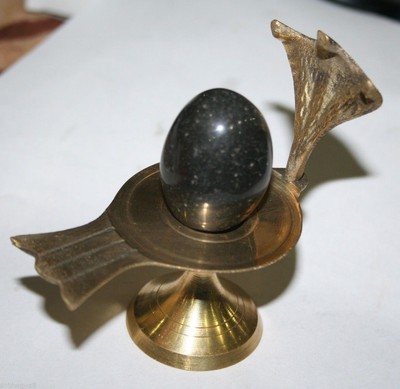 Similar items you may be interested in
Collectibles > Religion & Spirituality > Hinduism > Other Hinduism Collectibles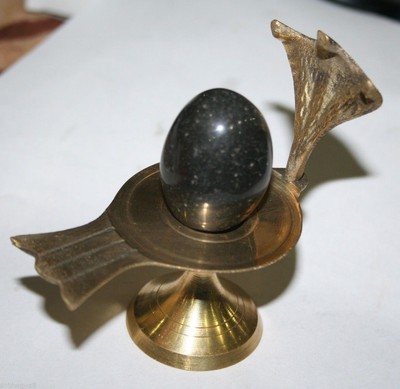 Similar items you may be interested in
Description
SHALIGRAM SHIVA LINGAM SHIVLINGReligious and decorative figurines.

Size & Weight of this StatueHeight: 4 inch Width: 2 inchWeight: 90 Grams APPROXShivling is made for the benefit of people of the world for peace and prosperity.Product Description:Shiva is one of the principal deities of Hinduism.

Shiva is one of the six primary forms of the Divine in Smartism, a denomination of Hinduism that puts particular emphasis on six deities, the other five being Vishnu, Shakti, Ganesha, Kartikkeya and Surya.

Shiva is also known as the destroyer or transformer in the Hindu Trinity.

Shiva is usually worshipped as the Shiva linga.

In images, he is generally represented as immersed in deep meditation or dancing the Tandava upon the demon of ignorance in his manifestation of Nataraja, the lord of the dance.

STANDARD INTERNATIONAL CHARGES DELIVERY TIME VARIES FROM 15-26 WORKING DAYS. USFor any query feel free to contact us any-day between IST 9am - 11pm at +91 9911117666 or click on "Ask seller a question" link or click on "Contact" button on the top of listing and we will get back to you within 12 hours.