This listing has ended.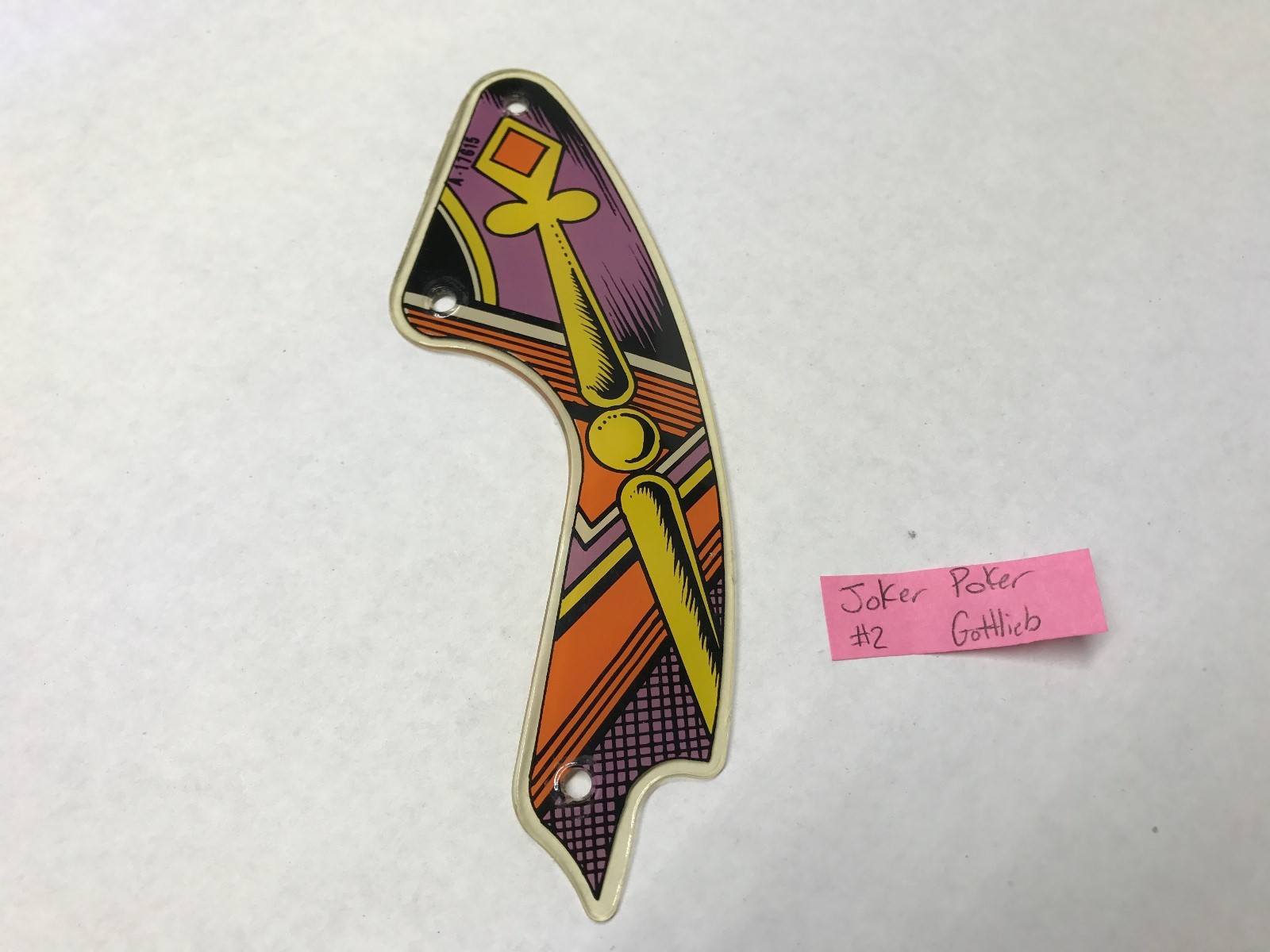 Similar items you may be interested in
Collectibles > Arcade, Jukeboxes & Pinball > Pinball > Replacement Parts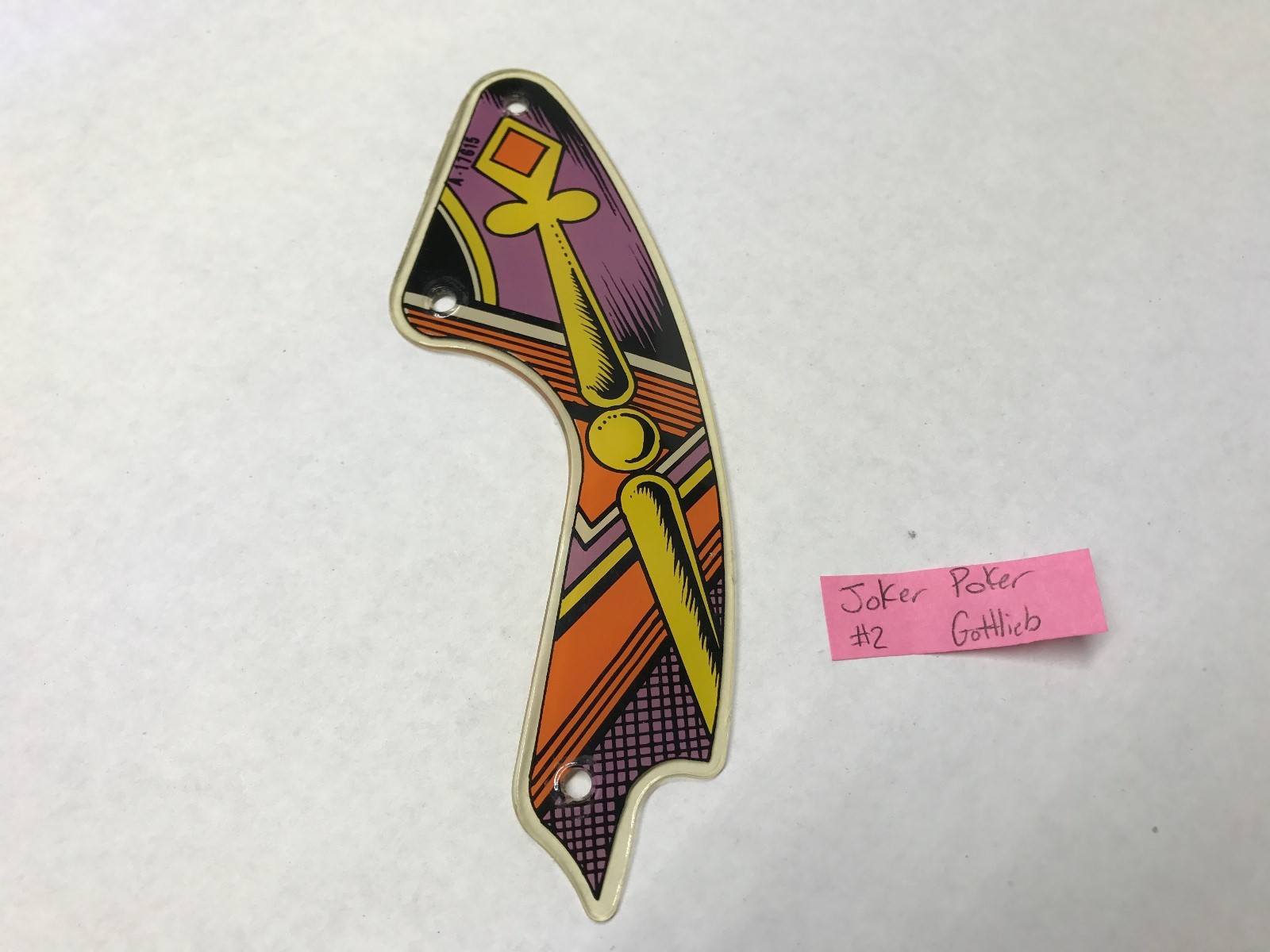 Similar items you may be interested in
Description
----READ THIS ENTIRE PAGE BEFORE PLACING A BID OR BIN-----If you have any questions on any of our items or terms and policies it is YOUR responsibility to contact us before bidding.-We will reply in a timely manor as our eBay inbox is checked multiple times daily.-BY PLACING A BID YOU ARE AGREEING TO OUR TERMS AND POLICIES AND ARE STATING THAT YOU HAVE READ AND UNDERSTAND THIS ENTIRE LISTING PAGE! ----ITEM INFORMATION AND DESCRIPTION---- This auction is for a USED Joker Poker Gottlieb Pinball Playfield Plastic USED Part #2 A-17615 This is a USED plastic, It may have scratches, be faded, peeling off, bending parts, Or broken parts.

Please look at ALL the pictures to see the plastics condition.

Message me before bidding with any questions you have.

Inventory Sticker peels right off and leaves nothing behind.

This listing is for the part picture AS IS. ----POLICIES-----When placing a bid on any of our auctions you fully comprehend, have read and are agreeing to all of our terms and policies.-You are responsible for paying the price in full as stated in the buy it now + all shipping charges or entered bid amount + all shipping charges if won.-We will not accept bids from 3rd parties that are represented by any international oversea on-line auctions.-All items are sold AS IS unless stated otherwise.-We try our best to describe all our items as accurately as possible.-If you are unsure of anything or want any clarification please contact us before placing a bid! ---- TERMS----We can ship some items to other countries.Please contact us before bidding if you live out of the country for a shipping quote.We will NOT ship glass out of the country or to Alaska and Hawaii.Buyer pays for any additional fees incurred from shipping.We will try to ship multiple orders together and refund your shipping savings!Playfields and backglasses must be packaged separately.

All Items are handled delicately and professionally packed.Please send us a message with any questions you may have before bidding! ----ABOUT US----EldoradoGames has been in business for over 35 years!We started off in California and are now located in the central U.S.. We are more than just a retail store we also service and repair the majority of older arcades and pinballs from the 70s-90s and a lot of the newer stuff you see today running on later 90s early 2000s pc machines.Look us up on the web! Just do a search of our eBay username! Our website contains many free valuable resources including harness pinouts, arcade manuals and much more hard to find information!Thank you for looking! Happy bidding!